Mustang parts
The Mustang parts area and categories below, will make it easier for your to find the right information for your classic or modern Mustang.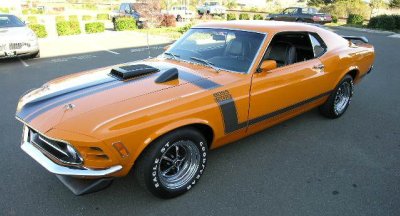 Where possible, There's both new and used sources, as well as new replacement replacements, OEM and NOS (new old stock).


Classic Mustangs 1964-1978
Click here for 1964 to 1978 Parts Listings

Jump to 1965-1965 Parts

Find 1966 Parts here.

Doing a Shelby GT350 or Gt350 tribute? Here's a high quality reproduction 1966 Shelby hood.

1967 Pony Car Parts

1968 Parts


1979 - 2004
Click here for information on 1994 to 1999 parts.

Here's a nice all steel 2001 Mustang Hood that's cheaper than most fiberglass replacement hoods.



2005 - 2010 Parts
Click here for 2005 - 2010 parts .

2010 Ford Mustang Supercharger Have you heard about this great new 2010 Mustang Supercharger ?



Parts Categories
Mustang Body Kits Find Mustang Body Kits Here

Mustang Car Covers Find the best Mustang Car Cover

Cold Air Intake Find a Mustang Cold Air Intake for your car here.

Mustang floor mats: Styles and sources of Mustang floor mats .

Ground Effects Kits Mustang Ground effects kits

Mustang Wheels Jump to Ford Mustang Wheels for all Years


Mustang Performance
Find new and used performance and race ready pieces for your ride and get technical and installation details.

Disc Brake Kits Improve your stopping power with a disc brake conversion kit.

Performance Chips or Super Chip Mustang Performance Chips

Headers Mustang Performance Headers

Super Charger Kit Super Charger Tech Information

Mustang Turbocharger Find a Mustang Turbocharger

Performance Intake and Larger Throttle Body Looking for a bigger intake and Throttle Body?


You want a Modded Mustang? Well, Sure. Modded Mustangs are here to stay. here's more.


Return to Ford Mustang Home
Return from Mustang Parts to Ford Mustang - Home