1967 Mustang Parts
The 1967 Mustang parts section is divided into 2 categories. This first section is devoted to parts which are specific to the 67 cars.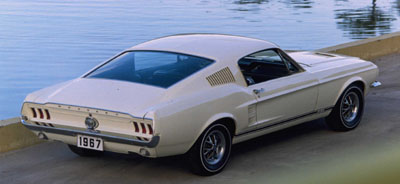 There are also many other parts for your Ford Mustang that are exactly the same as in previous and sometimes future years as well.
These 1967 listings are divided into sections in the same way as the 1967 Mustang section, for quick reference.
Brake Parts
Some 1967 Ford Mustang parts that were changed for the parts model year include the following brake system components:


Don't trust your newly restored car with 40 year old brakes! Check out the strong and functional SSBC Brake Master Cylinder in a 1 in. Bore that fits 1967-1972 cars
.

Over the years, old brake lines will collect sediment and be subjected to rocks and other hazards. For a few bucks, you can prevent unforseen consequences with a set of stainless steel SSBC Brake Lines


And if you are going to change out the lines, make sure your stopping power on early disc brake cars can take the heat, by swapping in some of the most important 1967 Mustang parts you can use like some good quality SSBC front Disc Brake Pads
.

When you think of a brake job, you may not always think of the hardware, but an otherwise great brake replacement can be compromised when you don't change out the small parts, like this SSBC Disc Brake Pad Retaining Kit


Prevent steering issues. A slave cylinder is just as prone to contamination and corrosion as is a master cylinder. Make sure to check it for damage and replace it with a good new unit like a SSBC Power Steering Slave Cylinder


With new cars, there really is just no choice but replacement, but what happens if you want to retain that OEM Ford Caliper?
Go old skool and use a Calliper Repair Kit
.

Slight seal leaks can damage your friction material. But there's a simple solution. SSBC makes a Caliper Piston Seal Kit
for the 1967 Mustang.
1967 Mustang wow factor parts!
For something a little different that will really increase control and stopping power, SSBC is a brand to consider. They look good and have a solid history of superior performance at reasonable prices.
Note:
One of the best modifications you can do, when you are running your classic Mustang with drum brakes on a regular basis is to convert to front disc brakes (or for that matter, 4 wheel disc brakes). Factors to consider are if you convert to stock configuration, the most improvement you can expect is stock disc brake performance.
However, when you convert to the better performing aftermarket brakes you can expect significantly better stopping power and higher resistance to fade. Check for the minimum wheel size required for the conversions, as some 14 inch wheel cars may not fit without upgrading the rims to 15" sizes.

Here's a cool
. Hmm, wonder if you can polish them?

If you prefer a different color for your ride, check out this SSBC Yellow Front Pad and Caliper Kit
.

Match your disc calipers to your paint, with a Blue Brake Pad and Caliper Kit
.

Blue's not your color and you want something brighter ? SSBC's Orange Painted Disc Brake Pad and Caliper Kit
could be just the thing you need.

As I said earlier, you could maybe polish the aluminum units, but this is even easier. Check out these awesome SSBC Polished Front Disc Brake Pad and Caliper Kit
.

And a very popular color now, from Vette's to the newest high end Porsche is styling with a bright Red Disc Brake Pad and Caliper
.

If you like the look of the polished calipers but prefer a painted finish, the folks at SSBC have cooked up a nice painted Silver Front Disc Brake Pad and Caliper Kit
.


Body Dress Up Parts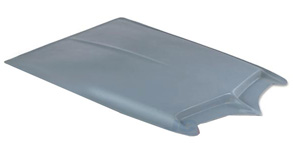 Here's a nice quality 1967 Shelby Mustang Fiberglass Hood Scoop
that doesn't have to be on a Shelby to look great!


Interior Dress Up Goodies
Change the look of your ride with a nice new


Here's another alternative for a nice looking Grant Classic Mustang style Steering wheel
.


Go Fast Goodies
If you have a tired rear end, or you're looking to replace that econo gear set with a bit more punch, check out this reasonably priced 1967 Mustang Rear Axle Gear set.
Flowmaster Performance Exhaust
Some of the most popular 1967 Mustang parts ever are a new freer flowing exhaust system. You'll get better performance and a proper muscle car sound.
For that sound that says performance, check out this awesome
set up and sound as good as you look!


Need An In Depth Repair Manual ?
1967 Mustang parts replacement sometimes gets into uncharted territory. For those unfamiliar jobs, a good repair manual really comes in handy. For me, these are particularly invaluable for things like wiring diagrams and repair specs.
Here's the tried and true Haynes Manual for the Classic Ford Mustang. Click on the picture for pricing and other information.
Return from 1967 Mustang parts to 1967 Mustang Specs

Return to Ford Mustang