Mustang Parts 2005 to 2010
This section contains information on popular Mustang parts for the model years 2005,2006,2007,2008,2009 and 2010.
Because many of these parts fit most or all years in this category, you'll find the parts listed, and then the year of the cars they fit. For instance, if a cold air intake fits 2005,2006 and 2007 you'll see only one listing with all of the applications it fits.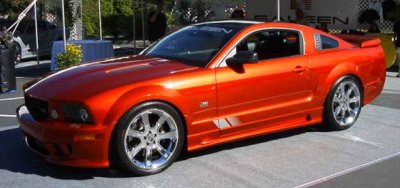 I think you should know what you are getting into when you buy these parts to install yourself, so where possible, I'll add how-to information and installation instructions.
Also, where I, or other subscribers have had experience with the parts and have found tips or tricks you can use to make the project quicker and easier, I'll include them here, or refer to other sections of the site, with a link to save you time looking.
This information should open in a separate tab or window depending on your browser, so you can keep looking at the parts listings, while checking out the info.
Also to save you time, you'll find pictures and listings for the most popular pieces for your 2005 or newer car and a link to other important, but more mundane things, like bolts,screws and the like.
2005 to 2010 Parts by Type:
Mustang Cold Air intake
A cold air intake kit is an easy way to bolt on some horsepower and looks good too!
Click on this link for the low down on how and why they work, how it's installed, plus pictures and where you can get them.
Jump to the Mustang cold air intake page.

Return from 2005 - 2010 Mustang parts to fifth generation Mustang

Return to Ford Mustang home