2014 Mustang Order Guide

The 2014 Mustang Order guide is out, even before the new specifications and pictures have been widely released by Ford.
The biggest surprise? There is no 2014 Boss 302 Mustang anywhere to be found on the order guide.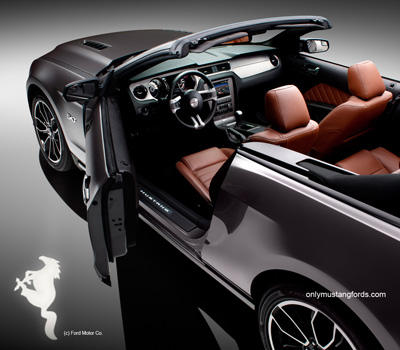 Looks like Ford's early statements about the Boss only being a two year special has come to pass. The good news, is that we still have the Mustang GT and California Special available for the Coyote Engine V8 Stangs and a 2014 Mustang Club of America special for the 305 horsepower V6 cars.

Styling Changes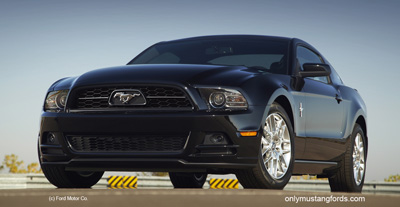 If you've been following the pony car's styling, you'll remember that the 2013 models received some significant revisions, to make them more muscular looking. The 2014 cars, being the last year before the all new sixth generation Mustangs make their debut, are more about color and package upgrades, rather than major styling or performance additions.

New Colors
Ford has deleted last year's High Performance White, in favor of a new Oxford White (YZ), while eliminating the Boss exclusive School Bus Yellow.
In place of last year's Red Candy Metalic, the 2014 Mustang order guide now shows a Ruby Red Metallic with tinted clearcoat finish (RR).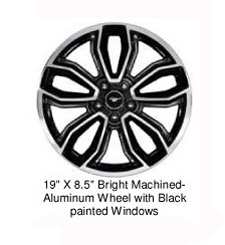 They've also modified last year's FP8 appearance package slightly, keeping the special black painted mirror caps,decklid spoiler and quarter window louvers, but bumping up the black painted aluminum wheels in favor of some nice new 19"x 8.5" bright machined aluminum wheels with what Ford calls, "Black Painted Windows".
Interior Changes

If you liked the 2013 pony car interior, you'll love the new 2014 styling because Ford has kept it exactly the same as the previous incarnation. Not to say that's a bad thing. Comparing the early 2005-6 cars to the 2013 Mustang really shows you just how much better the quality of these interiors really are.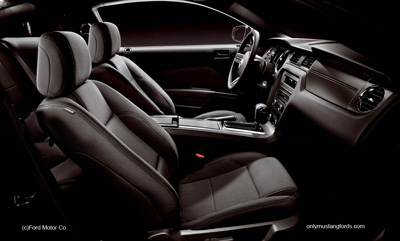 From the elimination of the cheap looking and feeling hard plastic dash pads, to the nice accent colored stitching in the leather seats, there's a world of difference. Hopefully, the 2015 models will see even more improvement in the door panel materials, which still have much room for improvement.

Engine And Drivetrain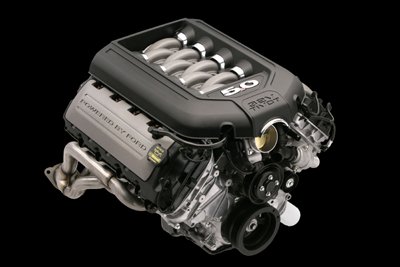 The one big change from the 2013 models is the elimination of the Boss 302 from the lineup. This also means the passing of the awesome 420 horsepower Boss 302 Coyote V8 and the really cool, Boss only optional sports mode package called the Boss Track Key which, at the turn of the red ignition key changes the entire personality of both, the engine, transmission and suspension set up.
2014 Ford Mustang Prices
Pricing for the 2014 models are as follows:
V6 Mustang Coupe 100A $22,995
V6 200A Premium Coupe $26,995
2014 Mustang GT 300A Coupe $31,945
Premium Coupe 400A $35,545

Return from 2014 Mustang order guide to fifth generation Mustang
Back to Ford Mustang