More mustang books
Here's some more Mustang books, making great reading for everyone. Click the pictures for more info.
Get deep into the heart of the Ford Mustang pony car era.




Explore more than 60 of the wildest Mustangs ever made, naturally, including the Shelby Mustang.
This book covers everything from the earliest production pony cars, to today's new Mustang.


Time to repair your 2005 to 2007 Mustang?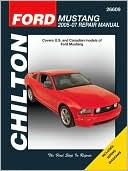 General maintenance, or major repairs, this Chilton manual will ease the pain.

Ford Mustang SVT Cobra
Everything you ever wanted to know about the amazing SVT Mustang Cobra.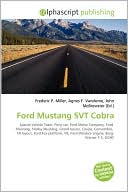 Billed as the fastest Mustang ever, the SVT (Special Vehicles Team) created a supercharged fire breathing monster.

You won't need many more books on Mustangs, with this 1964 1/2 to present, Restoration and Buyers Guide for the Ford Mustang.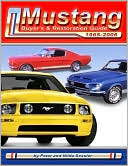 Ford Mustang enthusiasts and owners will find this a useful book to have.

Here's the book for the Mustang 5.0 owner and builder.





This 5.0 Mustang technical reference and performance handbook is a must have for 1979 to 1993 Mustang owners and fans. For enthusiasts of 1994 to 2002 Ford Mustang vintages, the Road and Track Portfolio is a great choice.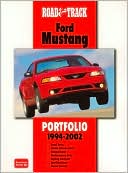 It's part of a new series of books from Road & Track Magazine.


Even More Books for Mustangs
Still looking for the right book? Check out our other sections for even

more Mustang books.

Return to Ford Mustang home