2012 Mustang Order Guide
I've been looking forward to the 2012 Mustang Order guide coming out for one big reason. The 2012 Boss 302 Mustang.



If you've followed the latest news about the 2012 Mustang Boss, you'll know how a large part of the development of the new car, resulted directly from testing the components on the race track in the Boss 302R.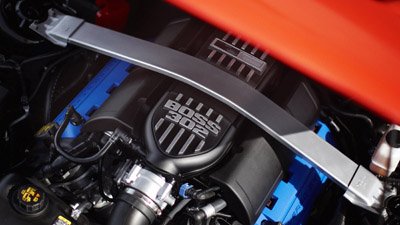 I've also talked about the big present to new Boss owners, who want to see what this car can do, when race tuned. The TracKey (pronounced Track Key) giving 2012 Boss 302 owners an entirely different machine, simply by inserting a special red ignition key, that goes with this amazing Ford Racing installed package.
2012 Mustang Boss 302 Prices
But the biggest news, I think, is the price for the new 2012 Boss 302.
Starting at $40,145 and ending up out the door in the neighborhood of $50,000, this could be one of the best bargains on the road, if mere mortals like us really get the chance to own one.
My guess, is that they will, for the most part, be snapped up by big customers of larger local dealers at much higher than sticker prices.
If not, you'd better get down to the largest Ford dealers ASAP and get your order in.
While it may be a little less powerful than the 2012 Shelby GT500, and several thousand cheaper, I think, it may be a better all around car.
2012 Ford Mustang Colors And Boss 302 Colors
The 2012 Mustang Order Guide also gets rid of the Sterling Gray Metallic, not one of my favorite colors (save that one for grocery getters).
And just like the old days, we have Competition Orange (ORDER CODE cy), which I'm assuming is likely the modern 2012 Boss Mustang equivalent of the original Calypso Coral color, as well as the new Lava Red Metallic (code UZ).
New Interior Option Choices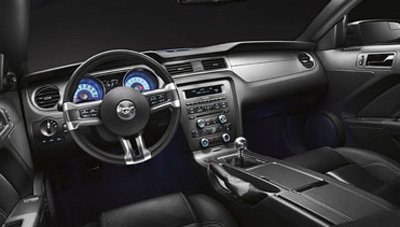 Some trim goes from stone to charcoal gray, including the A pillars, headliner, sill plates and package tray.
There's also some cool new ambient lighting in the deluxe interior packages.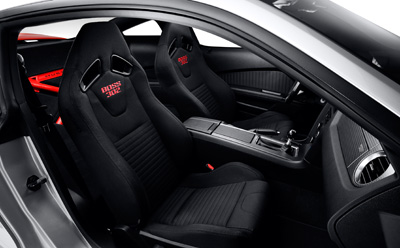 A new Boss only interior, with Boss logo seats is included, or there's an optional, Lava red interior, combining black with the Lava Red door inserts and leather seat inserts for the Boss Mustangs.
The availability of Recaro cloth sport front seats, can be ordered as a package, with the lower rear Torsen helical 3.73:1 differential (OPTION CODE 457), as well as an optional 3.55:1 (CODE 455) limited slip axle.
Engine and powertrain
The engine will remain at the same levels as the 2011 Mustang, with the new Boss 302 being massaged to pump out 444 horsepower with 380 lbs of torque.




Return from 2012 Mustang order guide to Ford Mustang