2011 Mustang Pace Car
The 2011 Mustang Pace Car will debut at the Daytona 500 race.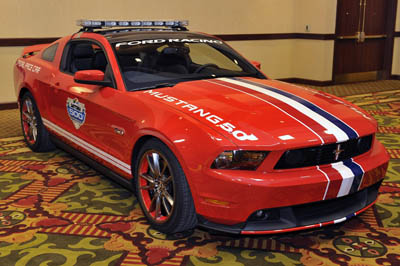 The new 5.0 liter V8 equipped 2011 Ford Mustang will run its paces at the 52nd running of the famous Daytona 500 on February 14,2010.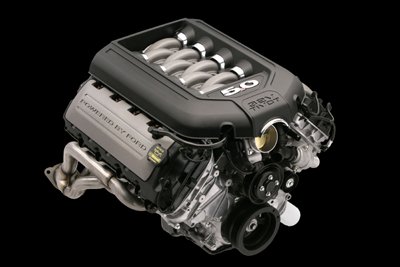 With 412 horsepower at the right foot, there's no need for a specially prepared motor. Instead, the work on the pace car has been limited to a special paint treatment, and some specialty items from the Ford Racing parts bin, including suspension pieces and a high flow exahaust.
This will probably be the first car in memory where a special knockoff pace car replica won't be offered to the public.
Ford, however will still get its publicity in other ways. The car is reported to be set to be auctioned off to the highest bidder through Barrett-Jackson, with proceeds going towards the Juvenile Diabetes Research Foundation.
Update:
One thing that always amazes me, is how car enthusiasts open their wallets in grand gestures at the Barrett-Jackson auction.
The Mustang pace car for the 2011 Daytona 500 sold to its very happy new owner for a staggering $330,000 which, after the sticker price is deducted, will be donated to the Juvenile Diabetes Research Foundation.
The lucky bidder also won a trip to the 2010 Daytona 500 on February 14th, a tour of the pit area, Vip access to the Ford Hospitality area and even more fun, a lap on the track!

Ford also announced that there will, in fact be a limited run of only 50 pace cars! So if you know a guy... that knows a guy... well, you better call him now!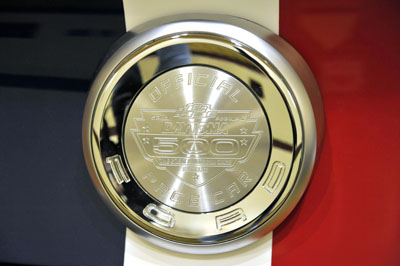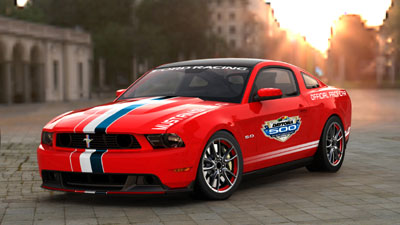 ** NEW ** Mustang 5.0 Fever Sweepstakes
Want to win a brand new customized 2011 Ford Mustang GT with its awesome 412 horsepower coyote V8? Don't miss this! Here's a link to all the details of the Mustang 5.0 Fever Sweepstakes and how to enter.


Return to 2011 Mustang from 2011 Pace Car

Return from 2011 Mustang Pace Car to Ford Mustang home