1999 Mustang GT Dark Green Satin Pony
by Kelly Youngblood
(Nashville, GA)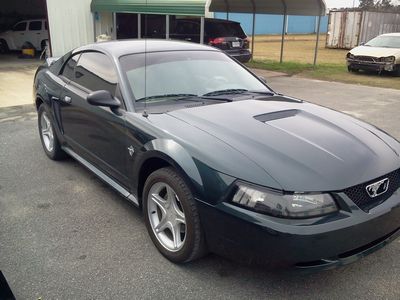 1999 Mustang GT
A Dream Come True Mustang


I wanted a Mustang since I was old enough to love cars, which was about 8 years old. Once I was old enough to drive, I couldn't afford the one I wanted. As I got older, Mustangs came and went...styles changed, but I still loved them.
Two years ago I was online looking for an inexpensive car to get after my lease of a Fusion. GREAT CAR, btw...
I came across a Dark Green Satin Mustang GT, 1999... with only 26k miles on it. I was in heaven. It had been through a lot though, faded paint, but the inside was immaculate. They were asking $4500!!
Can you believe it? She is mine now, partially restored and looking better than ever. I love her so much. Wanna see?