1971 Mustang - A Restyled Classic
The 1971 Mustang brought a major change in styling, weight and performance.



The now bulkier Mustang had gained weight and now tipped the scales at over 3,500 lbs for the 351 Cobra Jet, compared to just over 3,200 lbs for the heaviest 1970 Mustang.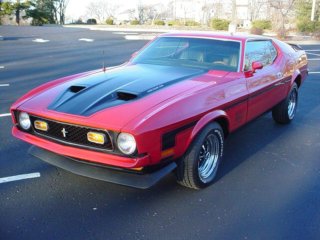 Engine:
Engine choices for the 1971 model year included the anemic 250 cubic inch I6 with 145 horsepower,a 302 cubic inch 2 barrel V8 with 210 horsepower,a 351 cubic inch 2 barrel 240 hp motor and two 351 cubic inch Cobra Jet motors weighing in at 285 and 330 horsepower respectively.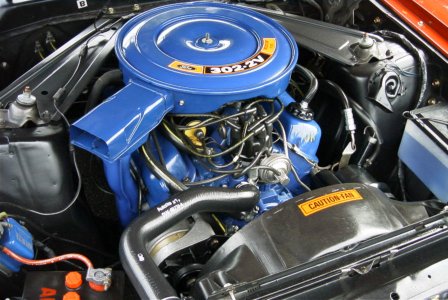 The remaining 2 engine choices were the high compression 429 cubic inch Cobra Jet-R with 370 horsepower and the 429 Super Cobra Jet-R sporting a very strong (and probably very conservatively rated) 375 horsepower.
Although these numbers were certainly respectable, the 1971 Mustang really never took off.
Here's a 1971 Mustang VIN Decoder to see exactly what how your Mustang specs out.
Below are the engine choices available on the 1971 Ford Mustangs.
1971 Ford Mustang Engine VIN Codes:

VIN CODE    Engine

 C          V8 429 CID 4bbl Cobra Jet
 F          V8 302 CID 2bbl
 H          V8 351 CID 2bbl
 J          V8 429 CID 4bbl Cobra Jet Ram Air
 L          I6 250 CID 1bbl
 M          V8 351 CID 4bbl
 Q          V8 351 CID 4bbl Ram Air
 R          V8 351 CID 4bbl Boss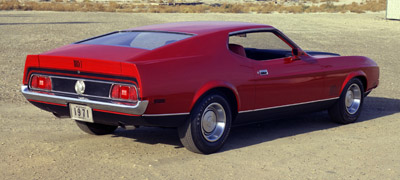 Styling is a matter of preference, and some enthusiasts feel that the 1971 Ford Mustang, particularly the sports roof models, more commonly known as a fastback, like the muscular looking Mach 1, is one of the nicest looking cars ever produced by Ford.
Insurance companies, however had a different take. Racy styling, big tires and displacements over 400 cubic inches meant two things. Accidents and speeding. Premiums, particularly in the U.S. climbed to historic highs, and gas prices began to climb,deflating much of what was left of the factory muscle car craze.

Body Styles:
The car continued to be offered in the standard coupe and the sports roof or fastback configurations.
As well, the 1971 convertible would be the last year that the car would be available with a soft top for over a decade.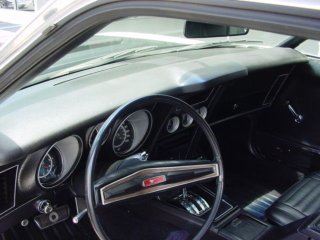 Ford's specials included the luxury minded Grande, the blacked out and twin hood scoop Boss 351 and the de-chromed Mach 1, with its color keyed urethane bumper and honeycomb grille and big stripes.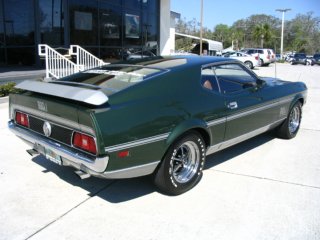 Return from 1971 Mustang to Classic Mustang

Return to Ford Mustang from 71 Mustang