The 1966 Ford Mustang Convertible : Classy Classic
When you think of cruising in the sunshine with the top down, are you thinking of a 1966 Ford Mustang convertible?
Lets face it, the classic Mustang convertible is an icon. You may find someone who prefers a different year or make, but it's hard to find anyone, seeing a nice clean 66 convertible and saying anything other than that's a great car.!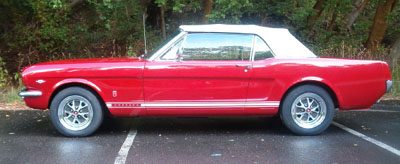 There were not a lot of changes to the overall specifications or styling compared to some other versions of the pony car.
For instance, where on a 1966 coupe, the original chromed side intake "comb" changed into a 3 prong unit, the convertible cars, like the fastbacks had none in either the 1965 or 1966 models.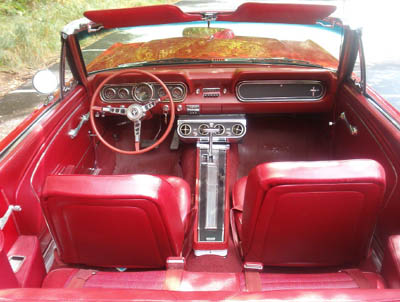 The 1966 convertible, like its 1965 Mustang predecessor was an instant hit, selling 56,409 as a standard convertible, 12,520 as a "luxury" option and another 3,190 cars as one of the rare 1966 cars with a bench seat option instead of the standard two bucket seats.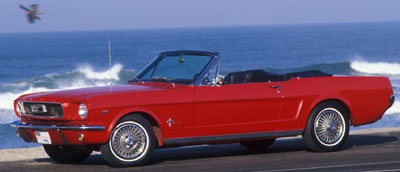 Some of the most sought after convertibles came equipped with the classy wire wheel option with its simulated knock off hubs.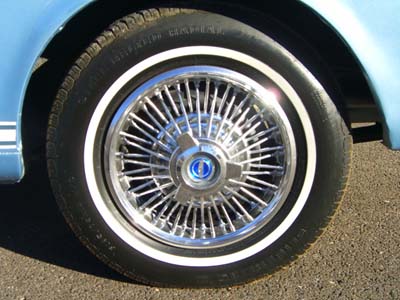 And of course, the powerful 289 V8 option makes these drop top cars even more valuable and desirable.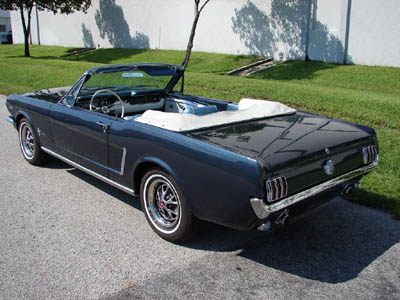 The Engine choices included the 200 cubic inch six, which produced 120 horsepower.
The base 289 V8 2 barrel carburetor engine, produced 200 horsepower, with an optional 289 cubic inch V8 High Performance engine and 4 barrel carburetor upping output to a solid 225 HP.
The special High Performance (hi-po) or K-Code 289 cubic inch 4V engine with a high engine produced, a very strong for the time, 271 horsepower. And with only 2,500 lbs to throw around, this combination made for a very quick convertible by anyone's standards.
One of the changes in the engine bay, not related to horsepower, but nonetheless important, when restoring a classic Mustang, was the change in engine color, from the iconic Black engine block and Gold valve covers, to the now corporate Ford blue on both.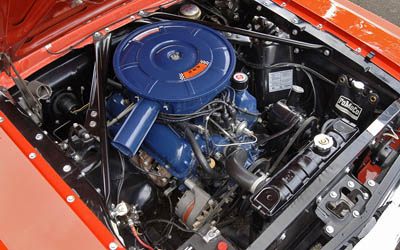 Any way you look at it, this car was, like it's 1965 cousin, an instant classic, which gets as many looks (maybe more) now as it did when it appeared in showrooms as a 1966 model.
And thankfully, due to the efforts of enthusiasts like you, it will continue to be enjoyed by many generations of Mustang fans for generations.

Return from 1966 Ford Mustang convertible to 1966 Mustang

Return to Ford Mustang Home