Nova Scotia Mustang Club
by David
(Nova Scotia)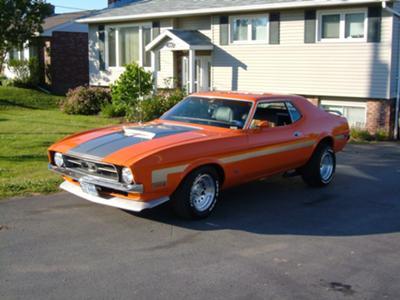 Nova Scotia Mustang Muscle !
We are a Local Atlantic Coast Club that enjoys and promotes the Ford Mustang, in all her years.


We meet on various days throughout the week showing off the many styles and years of Mustangs we have.
( David. No web address or phone number was included. contact me through the contact form below and I can add these details.) B.
Click here to read or post comments
Join in and write your own page! It's easy to do. How? Simply click here to return to Create your Club Page.