KELLY'S KING COBRA
by Kelly
(Kelowna, BC, Canada)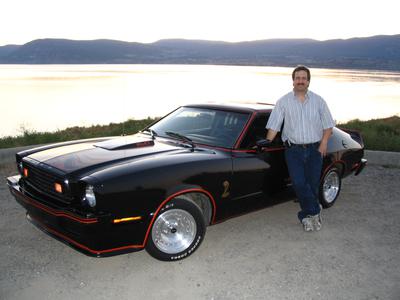 1978 Mustang King Cobra
1978 Mustang King Cobra
This is an original, unrestored, 1978 King Cobra. It has just over 100,000 orig kms. The motor was rebuilt and tweaked, I have owned this one since 2001 and I am the third owner. This is a Canadian car (no bumperette's) Kelly
A Nice Original Car
|Hey Kelly!
That's a great looking car and crazy low kilometers for a 1978 Mustang (or any other car for that matter). The red contrasting accent stripes look great too.
What modifications have you done to the engine? If you would like to send up some pictures of the engine compartment and interior, I will add them to your post.
I'll look for you on the road if I get up to Kelowna this summer.
B.