The 67 Shelby Mustang GT 500
Who wouldn't want a 67 shelby mustang gt 500 sitting in their driveway? Or any other Shelby for that matter.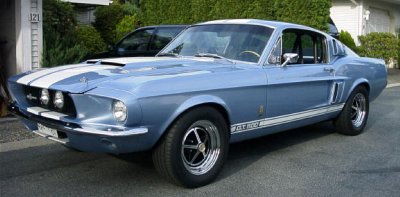 Carroll Shelby took what was already a good looking and decently performing 1967 Ford Mustang and added not only the performance that we now associate with the name Shelby, but also some styling changes that made the car look meaner and better.
When Ford commissioned the building of the 67 Shelby Mustang GT 500 there were already some impressive horsepower numbers from the regular Ford Mustang cars.
Engine and Drivetrain
The top engine choices for 67, were the potent high performance 271 horsepower 289 V8 and the big block 390 V8 which produced an impressive and probably under rated 320 horsepower and stump pulling torque.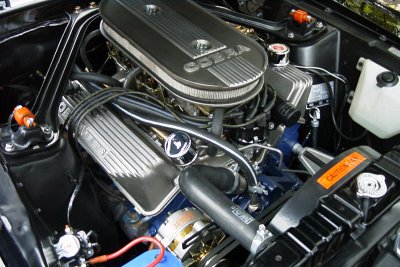 Shelby had coaxed out 306 horsepower from the 289 engine for the GT350, but needed a suitable power plant for his own big block powered 1967 Shelby GT500.
Performing his usual hot rod magic, Shelby shoehorned a heavily modified and huge 428 cubic inch V8, used in Ford's full size police interceptors.
With its long cast air cleaner covering two 600 cfm Holley carbs, one look under the hood told you that a real Shelby lived here.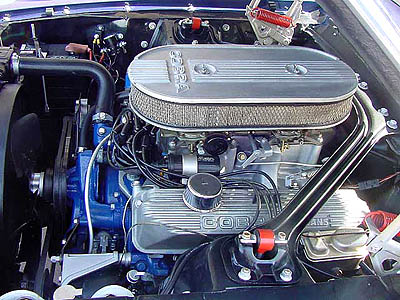 Under his hand, these behemoth's cranked out 365 bhp, which was also believed to be quite conservative and drove them through either a 3.50 or the drag racer favorite, 4.11:1 rear end for tire melting fun.
And to be honest, that was perhaps the only major flaw with the 67 Shelby Mustang GT 500. Traction. But nothing that a good set of wrinkle wall slicks couldn't fix.
Suspension
The 1967 Shelby Mustang's suspension was a modified version of the stock suspension, which was tuned more for GT performance than out and out racing. A firmer, yet still comfortable ride was achieved and that seemed to suit the buying public just fine.


GT 500 Exterior Styling
For a more aerodynamic shape and the distinctive Shelby "look" the stock Mustang GT front bumper and fascia were replaced with a longer more aggressive fiberglass nose, grille and lower front valance. The grille contained 2 huge headlights that looked more like they belonged on a rally car or 747, but they had the desired all business look.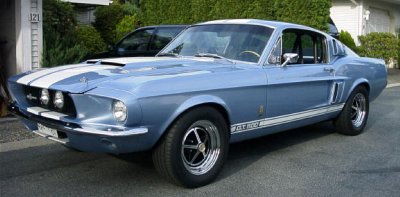 The body sides featured Shelby GT500 stripes and fiberglass upper and lower scoops.
The rear of the car sported special rear quarter panel extensions and lip spoiler combined with Shelby's distinctive sequential tail lights and chrome tipped exhaust outlet pipes.

The Shelby GT 500 Interior
The interior was mostly Ford Mustang GT, sprinkled with the same instrument additions including a 140 mph speedometer and an optimistic 8,000 rpm tach, Cobra steering wheel and Shelby plaque.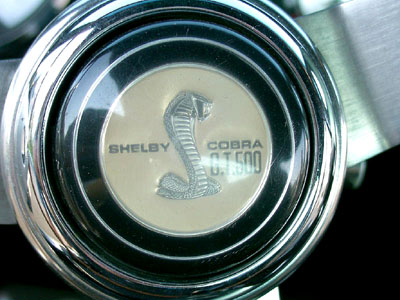 This overall package proved to be popular with buyers and outsold the already popular GT350.



Return to 1967 Ford Mustang

Return to Shelby Mustang

Return from 67 Shelby Mustang GT 500 to Ford Mustang home