65 Mustang Convertible
A Picture Perfect Classic
A cherry 65 Mustang convertible is one of those iconic rides that you dream about.



The 1965 Ford Mustang is legendary, but the rag top... Mmmm..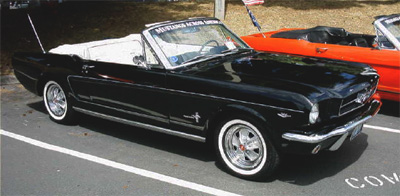 More Than Just Specs
The specifications for the 65 convertible Mustang are impressive. A 289 cubic inch 210 horsepower V8, in a stylish package, weighing about 2,500 lbs with an available stick shifted 4 speed.
And that up swept, muscular look that defined the pony car era. It's all good.
But when you drop that convertible top, your little 1965 Mustang is a whole different animal. It seems lower, faster and just plain cooler. And over 40 years later, that hasn't changed.
Ageless Classic Styling
So what exactly is it that makes the 1965 Mustang convertible so popular and to this day, one of the most popular cars ever produced?
Like some rare work of art, that instantly captivates your imagination, the styling of the drop top Mustang just looks right. No need for heavy modifications. It's well proportioned, looks powerful and yet refined at the same time.
Interior Options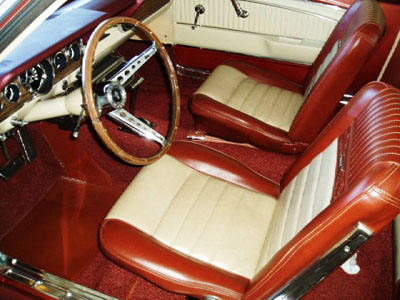 Whether you choose the popular Pony interior or the base interior, you still have a nice crisp look that perfectly complements the sleek style wrapped around you.
Engine and Drivetrain
Like the 1965 Mustang coupe, the convertible was available with a wide choice of engine and transmission combinations.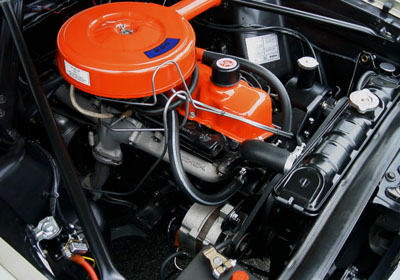 For the thrift minded, you could order the new 200 cubic inch inline 6 cylinder motor with a cool 120 horsepower, or that sweet 210 horsepower 289 V8.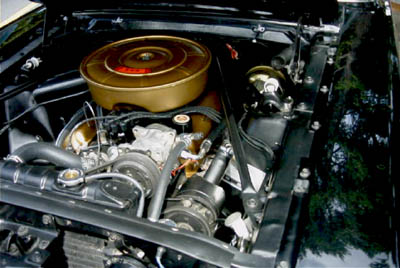 Performance fans could opt for the famous hipo 289 V8 option, that got you a 271 horsepower screamer, which is still the most desired (and expensive) 65 Mustang convertible combination that you can buy.
And if you ordered that 1965 Mustang GT package, not only did you get that high performance engine, but special emblems, a full dual exhaust with chrome tail pipes, but other inside and outside styling changes to let everybody know that your pony car meant business!
Buying A Used Mustang Convertible
As you've probably already guessed, if you've been thinking about buying a used 1965 Mustang convertible, you can expect to pay a significant premium over the cost of a nicely restored coupe.
But if what you want is that open air feeling, then there's only one Mustang for you. Well, unless you have a two car garage....



Still, when you compare the cost of a nice used '65 and that of a decent, but boring newer car, they start looking like a pretty good deal!
What color will yours be ?

Return from 65 Mustang Convertible to 1965 Mustang

Return to Ford Mustang