The 2007 Mustang
The 2007 Mustang with upgraded new Mustang features and is available in the three body styles, a fastback and a convertible.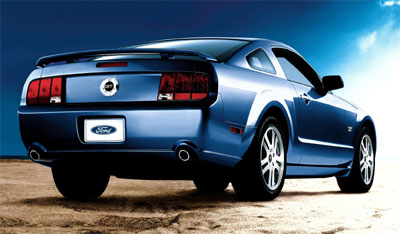 Added to the Ford Mustang line, or rather returned to the new Mustang line is the modern version of an old classic, the 2007 California Special and this time it's available everywhere.
Exterior Changes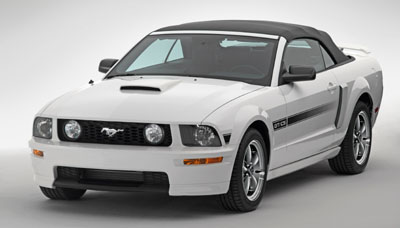 The most distinctive change for the 2007 Mustang comes in the form of the California Special edition, with its revised front and rear bumpers, special GT/CS stripes package. This package is purchased as an add-on to the deluxe GT package. It also features a larger air intake and a 1.5 inch lower chin spoiler.
















The Mustang GT received a hood scoop, a new rolled bright exhaust tips as did the California special.
The 1970 Grabber Orange Boss 302 (one of my favorite cars) might not be back, but at least 2007 brings the Grabber Orange paint option back.
If you want to make your new Mustang look like the iconic Boss 302, you might just want to start with the paint along with the blacked out hood and some satin black stripes.
The paint code? The 2007 Grabber Orange paint code is a U3 by the data plate and the official Ford Code for the Mustang is M7178. The Ditzler PPG number is 911381 and I'm not aware of a Dupont number as yet.


Mustang Super Snake
If you still don't think that a cherry 2007 Ford Mustang is hot enough, and the Shelby GT500 is almost there... well then, the Mustang Super Snake is the car you want to see.
Exotic car performance can be yours in the form of a Mustang. Over 600 horsepower? You got it. Here are the details on the Mustang Super Snake.


Interior Changes
Only minor changes to the 2007 interior were made and were primarily related to upgraded options like an electrochromic mirror, heated seats and of course an auxiliary mp3 type jack for the stereo.
The California special received a unique interior appointment, adding contrasting seat inserts on the leather seats.
The pony package included special pony logo floor mats
Engine and Power Train
The standard 4.0 liter V6 engine is unchanged for '07 with an output of 210 horsepower.
The 4.6 modular V8 engine remains the choice for the GT option and pumps out an unchanged but very respectable 300 hp.
2007 Ford Shelby GT500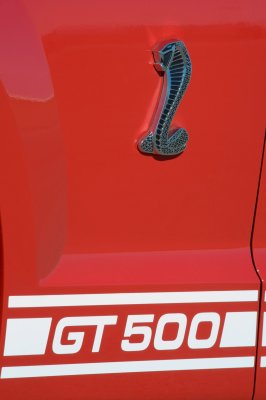 Ford has recreated the iconic GT500 with the help of the Ford Special Vehicle Team (SVT) making the new 2007 Ford Shelby GT500 a super car crusher.
Check out the details and pictures of the new Mustang Shelby GT 500.
Cool Facts
The two biggest add ons by enthusiasts seem to be wheels and tires, followed by a body kit. Body kits are particularly popular now, due to the recent addition by some manufacturers of pre-painted parts.


Return from 2007 Mustang to 2005-2010 Mustang

Return to Ford Mustang Home