1970 Boss 302 Mustang
The 1970 Boss 302 Mustang was arguably the best muscle car ever made.



In street car trim, the Mustang Boss cranked out a more than respectable (and conservatively rated) 290 horsepower.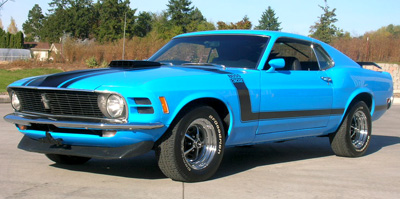 Although the other Boss, the Boss 429 Mustang had more raw power, the lower weight, balance and handling combination proved to make the smaller but ferocious Boss 302 almost as quick as the big block cars. And some people (like me) think this just may be the best looking Mustang Boss ever.
With it's redesigned front nose, which removed two of the 1969 Boss Mustang's headlights and added two sets of black imitation air intake slats, the 1970 Boss 302 Mustang had a clean and more modern look.

















New side "hockey stick" stripes graced the sides of the car, extending up into a Boss 302 logo and up towards the matte black hood.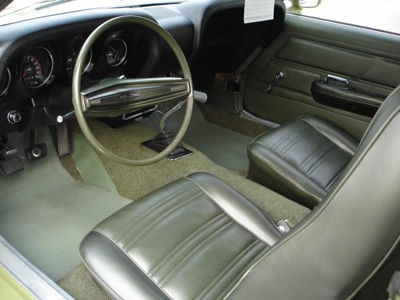 Although the interior was pretty much your standard 1970 Ford Mustang fare, with either the regular or deluxe interior options, there was one difference in particular that immediately hints at whether or not you are looking at the real deal.
And that's the instrument panel.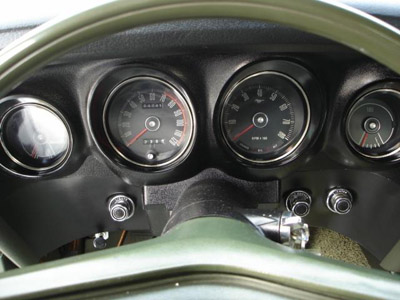 Boss Mustangs included the option of having a tachometer in the instrument panel.
Engine and Drivetrain




















Although little was changed overall to the strong Boss 302 engine, Ford engineers reworked the exhaust system, and other areas, to achieve the best power and torque throughout the engine's range.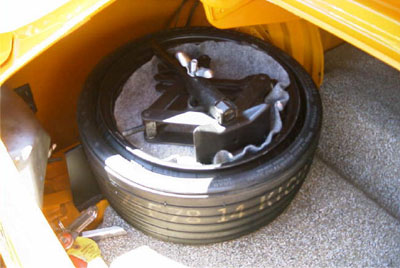 Like the 1969 version, a spacesaver tire was placed into the trunk, replacing the standard spare.
Buy A Boss 302 Mustang
If you've always wanted to buy a 1970 Boss 302, you'd better have a strong wallet.
Basket cases, with no engine, transmission, and in one recent case only half the car is going to set you back a bundle.
Decent running Boss Mustangs are in the $50,000 and up range. But how cool would it be to own one?

Return from 1970 Boss 302 Mustang to 1970 Mustang

Return to Ford Mustang